How long will it take to receive our photographs?
Your contract will state up to 8 weeks but the majority of the time you will receive them within 3-4 weeks.
How many photographs do we receive?
It can be anything from 400-500 and I will send you a full set in colour and a full set in monochrome, you also get a high res folder for prints and a low res folder for social media.
How do we receive our photographs and who can access them?
You will have your very own password protected online gallery that will be sent to you via email. You can download the photographs instantly and so can all your family and friends once you have sent them the link. Please contact me for examples of password protected online galleries.
Will you take family photographs at some point in the day?
Yes absolutely! Most couples will need to have some for their wedding day to keep everybody happy but let's try and keep it to 8 or less if possible. If I can have someone from each side of the family to help it will take no time at all.
Do you work for a certain number of hours?
No. Documentary wedding photography, for me, is capturing your day from the beginning until the very end. If that means arriving at 7 am and staying until the fireworks at midnight then that is what I will do.
Are you insured?
Yes. I have professional and public liability and have been with Hiscox Insurance for over 10 years.
Any additional costs?
No. Send me an enquiry using the online form HERE and I will send you the brochure with a quote for your wedding day. That will not change at all unless you request for an additional photographer after the deposit has been paid.
What happens if you cannot make our wedding day for unforeseen circumstances or COVID?
Very important question! I have 2 stand-in photographers from Bath and Bristol who I use quite regularly throughout the year. I am also a member of a closed Facebook group which has about 35-40 South West wedding photographers in it.  
Would we need to pay a deposit ?
Yes if you want me to take your date off the calendar. Until the deposit is paid I am always available for another couple on your wedding day. The deposit is £499 and is returnable at any point before your wedding day.
We would love you to photograph our wedding, would you put our date on hold?
Yes, of course, but first please fill in the form on my CONTACT PAGE to see if I am available for your wedding day. If I am free then let's arrange a video call through Skype, Zoom, WhatsApp, or Facetime.
An experienced documentary wedding photographer.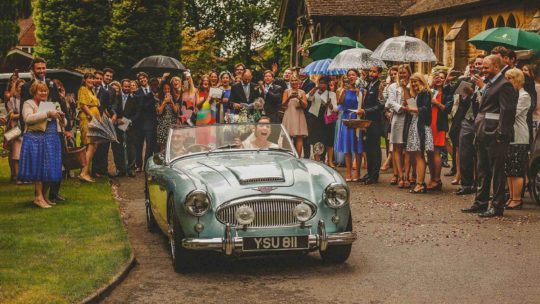 Lara and Rich | Grayshott
We couldn't be happier with the photos Warren took to capture our wedding day.
They are truly stunning.
So many of our guests have complimented them.
He was a delight to work with from the outset and we highly recommend him.
Creative wedding photography.